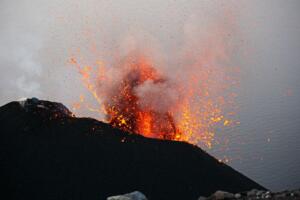 About Us
OUR VISION
The Sicily Environment Fund (SEF) aims to protect and restore biodiversity and ecosystems of Sicily and its smaller islands for the benefit of all by:
Raising funds from people and businesses, locally and internationally, with strong connections to Sicily, to support the most effective local grassroots organisations, environmental initiatives, campaigns, and projects working to sustain the diverse natural assets of the region.

Supporting projects which bring both economic and social renewal to local communities, and which can be scaled up and replicated across the territory.

Building a strong network of people across Sicily, united in boosting the work of local environmental champions.
Get involved
Our People
Our local team consists of the local Executive Director in charge of day-to-day management & coordination of work on the ground and a Communications Manager, assisted by Advisory Board and Steering Committee.
A Steering Committee (SC), composed of founding and actively involved donors, directs the strategy. They analyse and approve grants and use their personal networks to broaden the base of supporters. SC members have a wide array of backgrounds and interests, but all share a passion for protecting and restoring the outstanding natural beauty of Sicily.
An Advisory Board of local experts advises on grant selection, guaranteeing high scientific standards.
LOCAL TEAM
Gaia Agnello

Executive Director

Gaia Agnello is the Executive Director of the Sicily Environment Fund. Born and raised in Sicily, her passion for nature has led her to travel and live abroad for several years. She gained a BSc in Natural Sciences at the University of Palermo and a MSc in Ecology, Evolution and Conservation at Imperial College London. She has been involved in community-based projects and protected areas management while working for a grassroots NGO in Belize. She has conducted research on community engagement approaches and managed EU funded projects with the European Citizen Science Association in Berlin.
She's the Vice President of the national association Citizen Science Italia. Gaia returned to Sicily willing to contribute to nature conservation locally. Her interdisciplinary approach aims to develop conservation actions accounting for its social dimensions; she strongly believes that engaging with communities and understanding attitudes and perceptions is essential to inform strategies and effective actions.

Ambra Messina

PR and Communications

Ambra Messina is the communications manager of the Sicily Environment Fund. She oversees communication campaigns, events and relations with the media and supports the fund-raising and grants programme of the Fund. She is Sicilian and she has always been interested in nature and marine conservation. She has been Director of the Aeolian Islands Preservation Foundation, promoting and supervising projects to preserve the Aeolian archipelago.
Currently, she is also a consultant for the Blue Marine Foundation, working as communications lead for the Italian projects.
She has recently collaborated with the Italian National Research Council's Institute of Atmosferic Pollution (CNR-IIA) where she was the communication manager and her research and projects focused on sustainability and ecological transition in italian small islands. Previously, she worked for the Embassy of the Arab Republic of Egypt in Rome and for the Academy of Egypt as art and cultural programs coordinator (coordinating the opening of the Pavilion of Egypt at the Venice Art Biennale) and as web and social media editor.
How we work
Channelling funds from businesses & philanthropists to grassroots nature regeneration projects:
Funding, developing and supporting projects that meet our aims.

Raising people's awareness of the natural world and environmental challenges.

Promoting and supporting collective action for protecting the environment.

Filling a gap by being agile, unbureaucratic, and 'getting stuff done'.

Tapping into our network of experts to ensure we support the projects offering the largest returns for nature.

Seeking to build local coalitions that catalyse systemic change.

Helping businesses and consumers to act more sustainably.

Working through communities.

Encouraging more, and more effective, environmental philanthropy.

We strongly believe that supporting local environmental groups can make a positive impact and bring about long-lasting change.