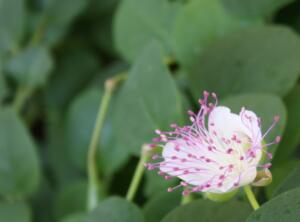 Grants
Explore our grants and find out how to apply
How to apply
Grant Making Strategy
The 2022 scoping report forms the basis of SEF's initial grant giving strategy which will continue to evolve under the guidance of a scientifically rigorous Advisory Board of local experts advises on grant selection, guaranteeing high scientific standards.
The SEF will support local groups and initiatives both through direct funding and by helping raise funds from other sources. The aim is to ensure that the SEF's own grants and the funds raised from other individuals and organisations are used to implement measurable and sustainable solutions.
Tips and tricks for a successful application form. What we are looking for:
– Projects requiring funding to turbocharge their efforts to protect and restore nature.
– The potential to bring about systemic change.
– New innovative projects that will result in a step-change in terms of long-lasting impact.
– The opportunity to pilot and then scale with co-funders to achieve greater impact.
– Models of best practice which can be replicated.
– The opportunity to bring in co-funders, in kind or match funding.
– Organisations with proven track records.
– Capacity building amongst local community to ensure long lasting change.
– Sufficiently planned budgets that include project administration and overhead costs.
– Letters of support from key partners and other evidence of feasibility/credibility.
– Long term financial sustainability of the project
Grant criteria Overview
WHO CAN APPLY: Local non-profit organisations, associations, clubs or unions, social cooperative enterprises and/or other local bodies, including research centres, are all welcome to apply for SEF grants.

Non-local applicants already active in the area, or experts, may also be eligible for grants and strategic partnerships if they prove that they can offer capacity building to the locals and/or tangible impact through their work on the ground.

SEF will support the development of cutting-edge projects, by building capacity through proper training, equipment and facilitation, leveraging local specialists and developing new partnerships.

WHAT: Applications for funding from the SEF should fit into one of the Fund's key focus areas as well as the SEF's preferred types of projects.

The proposed projects shall be clear and compelling, with the objective to create measurable and sustainable long-term results, build capacity and encourage participation by the local community.

Ideally, the proposed activities shall be sufficiently visible to leverage additional support from other funding sources.

WHERE: The SEF encourages the implementation of projects in different parts of Sicily, including the small islands. Projects with opportunities for replicability, to amplify their impact, will be prioritised.
How to apply
All applicants need to complete and submit our application form. In case of approval by the SC members, the grantee will need to sign a Grant Agreement with specific terms of the collaboration.
Please download the application or fill in the online application form below.