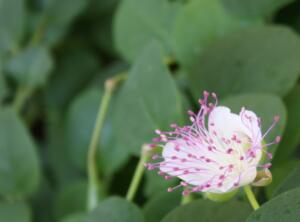 Grants
Sustainable Food Systems
Caper plant nursery in Stromboli, Aeolian islands
Local NGO Attiva Stromboli will set up a caper plants nursery, involving the local community. Typical of coastal and rural areas, the caper plant is a native species of the Mediterranean, resilient and adapted to harsh environments and commonly used in the Sicilian cuisine. The project aims to promote sustainable food systems while contributing to the recovery of the landscape, damaged by the fire that in spring 2022 burned 1/3 of the vegetation of the island. Encouraging maintenance activity of abandoned uncultivated land, will also prevent from new fires and reduce hydrogeological risk. Dry-stone walls will be restored over 3 terraces to host the plant nursery, and an irrigation system powered by solar panels.
Our project contributes to 'Let's grow an idea'. Find out more about this campaign.
*MAY 2023 UPDATE*
The caper plants nursery is up and running thanks to the hard work of the community led by Attiva Stromboli and the support of Sicily Environment Fund.
We are propagating by cuttings to keep the special characteristics of native plants damaged by last spring's fire, but also sowings seeds to grow plants that are stronger and more productive.
Drystone walls over the terraces hosting the plants and an agricultural cistern have been restored and a solar-powered irrigation system has been installed.
**SEPTEMBER 2023 UPDATE**
An event organized in Stromboli allowed to raise further funds through the sold of lovely jars of capers. This will help to keep on supporting the Caper plant nursery project in the future, allowing the local community to manage the land for fire prevention and for reducing the hydrogeological risk.